Welcome to the
Las Palmas Media Center
Home of the Bobcat Lifelong Learner
Welcome Bobcats! You have entered the home of fairy tales, science fiction, biographies, poetry, nonfiction and the list continues. This year I hope you will explore many different genres as you read. Have a great time exploring all the available resources. You may visit the library Monday-Friday from 7:30 - 4:00. Our goal is for all our Las Palmas community to be lifelong learners. Please see the librarian if you need help or have questions about any of our resources.
Our Las Palmas community is encouraged to use the online resources. Check out the encyclopedias and eBooks.
AR is an exciting reading program for our students. Start reading now and be ready to take lots of quizzes throughout the year. You can check and see how many words and books we are reading at Las Palmas. Students, staff, and parents are encouraged to read 30 minutes every day.
Parents, remember that you can check out 5 books for your student if you come with them.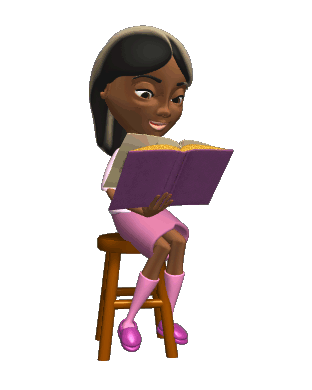 All clip art was selected from School Wires clip art library.
---
This Edgewood ISD employee has demonstrated technology proficiency by completing the EISD's Technology Assessments and the Web Portfolio.
Edgewood's Technology Assessments are based on
SBEC's Technology Applications Standards for Teachers
. SBEC's Technology Applications Standards are divided into eleven standards, however, regular classroom teachers are only required to demonstrate proficiency in Standards I - V. These standards outline the basic knowledge and skills a teacher needs in order to be proficient in a 21st century classroom. Standards VI - XI are reserved for high school computer science teachers.