The Painting Paws
Artists and Art Enthusiasts are welcome to join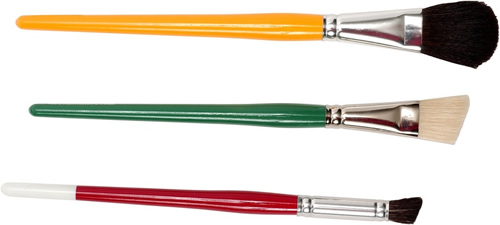 "Every child is an artist" - Pablo Picasso
est. Fall 2013
Dear Parents/Guardians,
We are excited to offer an after-school art enrichment program at Las Palmas Elementary. The Painting Paws will be comprised of 3rd - 5th grade students. The students will have the opportunity to explore more challenging projects that are not taught in our daily art class. The students will create several art projects throughout the year both individually and collaboratively.
Your child _____________________ has been invited to be a part of this exciting new adventure. The Painting Paws will meet every Thursday from 3:30 to 4:30 p.m., beginning Thursday September 29, 2016 in the Art room.
As a member of The Painting Paws, each student is expected to follow all Art room rules and procedures. Misbehavior will not be tolerated and can result in removal from the Art Club.
Should you have any questions about the program, please feel free to contact me by calling the front office at (210) 444-8050 and leaving a message. I will return your call as soon as possible.
Thank you,
Visual Arts Educator
The Painting Paws

Las Palmas Elementary

Art Enrichment Program

HANDBOOK

2016-2017 School Year

Grades 3, 4, and 5

Thursday 3:30pm – 4:30pm

The Painting Paws - Guidelines

1. Students must maintain passing grades in core classes.

2. Students are expected to follow all Art Class rules. Not following the rules could result in dismissal from The Painting Paws.

3. Students dismissed from The Painting Paws will have an opportunity to sign up again in January, provided that there is space available.

4. Students are expected to be at all art enrichment program days and times they have signed up for. If a student is absent a note is required from parents.

5. Parents are expected to pick students up promptly at 4:30 PM or students are returned to afterschool All Star Program.

6. Students may not participate after school without a way home.

7. Parents may expect to be notified of any changes in program dates.
created: July 21, 2016 (c) hernandez