Welcome to Ms. Dixon-Gonzales'
Instructional Technology Page

---
Phone: 210-444-8040 x8024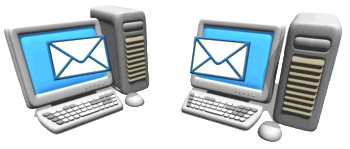 Welcome to my teacher web, I am the campus instructional technology facilitator, which means I help teachers and students use the technology that we have on campus rather than fix equipment (we have a technology department for that). H
ere you will find links to useful websites and documents, feel free to ask me to add to these.
Look out for tips that will help you with your technology needs and ideas for integrating technology in the classroom and for training that I offer to teachers at least once per week.
Parents, I am usually available in the library on open house evenings to assist you with any queries you may have regarding Parent Connection or the school website, I also offer monthly technology classes for parents. If you need assistance with either of these issues or anything pertaining to instructional technology during the school day, please email me at
lgonzales@eisd.net
to schedule an appointment.
This site is a work in progress and will therefore be updated regularly, you can sign up for e-alerts to receive notice whenever I make an update.
Unless otherwise indicated, images are from the Microsoft clipart library.
Revision date Friday, July 21, 2017
---
This Edgewood ISD employee has demonstrated technology proficiency by completing the EISD's Technology Assessments and the Web Portfolio.
Edgewood's Technology Assessments are based on
SBEC's Technology Applications Standards for Teachers
. SBEC's Technology Applications Standards are divided into eleven standards, however, regular classroom teachers are only required to demonstrate proficiency in Standards I - V. These standards outline the basic knowledge and skills a teacher needs in order to be proficient in a 21st century classroom. Standards VI - XI are reserved for high school computer science teachers.